Hall Hire
Latvian centre function rooms
The Melbourne Latvian community centre has a number of function rooms available for hire. These would be suitable for a variety of functions – balls and dances, theatre performances, concerts, exhibitions, lectures, conferences and private functions such as parties.
If you wish to enquire about the facilities available for hire at the Latvian Community Centre please contact Henry Pacers, tel: 0417 561 703 or bookings@latvianhousemelbourne.com.au.
Main auditorium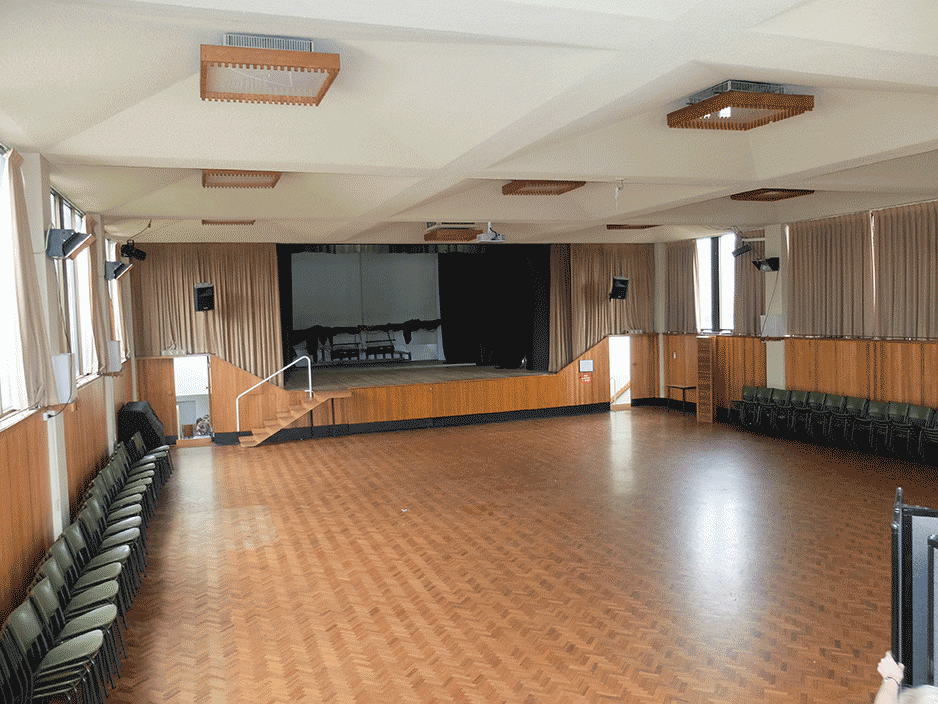 The main auditorium is suitable for dances, balls, lectures, concerts, theatre performances.
auditorium seating for approximately 400 people
seating at tables for approximately 200 people
kitchen facilities available: kitchen equipped with a commercial dishwasher and stove/oven, (crockery and cutlery, glassware available for hire)
auditorium has both an upright and grand piano available for use
Main auditorium stage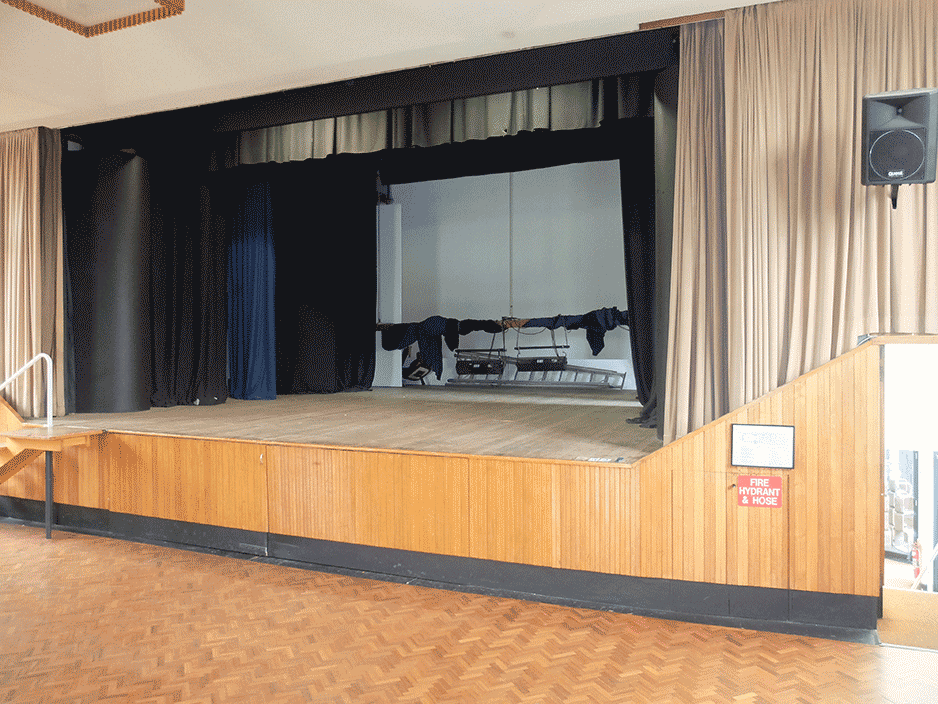 The stage at Latvian House is 8.5 metres deep, 6.8 metres wide and 6.0 m high at the proscenium and has a wooden floor. It contains three sets of black woollen legs and borders as well as a blue french action midstage curtain. The rear of the stage has a solid cyclorama which can also be hidden by a full width dark blue curtain. Above the stage is a half height hand line flying system. The stage also has a manual french action front of house curtain.
Lighting is controlled by an LSC Axiom 24/48 lighting control desk controlling 24 x 2.4 kilowatt LSC Redback digital dimmers.
The venue has two 10 inch full range Quest speakers to provide Front of House sound. These speakers are controlled by a 12 channel Europower powered mixing console. Foldback speakers can be added to the sound system if required.
The hall contains a Sanyo 5500 ANSI lumen projector as well as a 3.57 metre by 2 metre screen located at the front of the stage. A range of equipment can be connected to the projector, including computer and digital video replay. The computer can be located anywhere on stage, backstage or in the auditorium via VGA extension cabling.
Multimedia, lighting, sound and front of house curtains are controlled from stage left, however multimedia, sound and lighting (excluding houselight control) can be relocated to the rear of the auditorium.
Small auditorium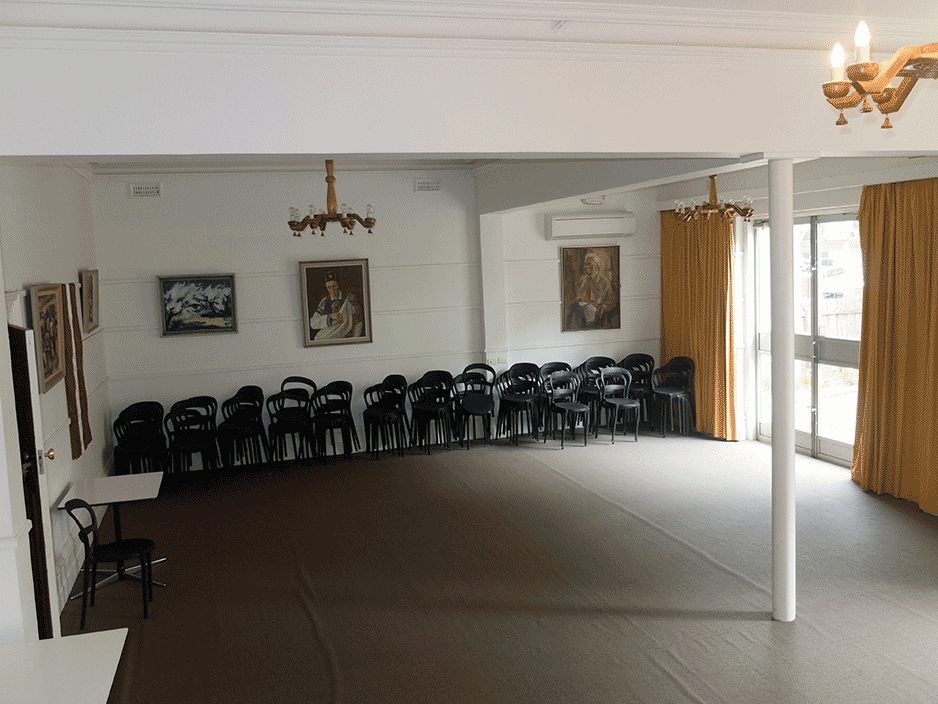 The small auditorium is suitable for smaller functions such as lectures, exhibitions, concerts and private functions such as parties.
auditorium seating for approximately 80 people
seating at tables for approximately 60 people
kitchen facilities available: facilities include a commercial dishwasher, cool room, cutlery, crockery and glassware available for hire
upright piano
the small auditorium opens onto a paved courtyard increasing the space considerably
Braunstein Room
The Braunstein room is suitable for meetings and conferences.
seating for approximately 25 people
sink and coffee-making facilities available
Cafe Rīga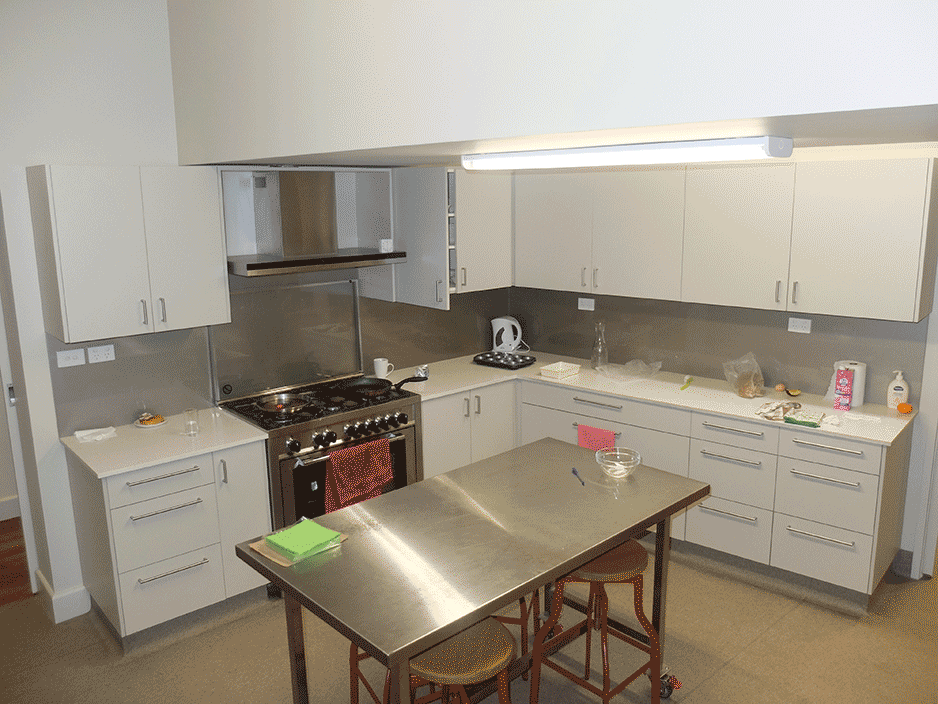 There are also large and small foyer areas within the community centre.
Recently renovated, Café Rīga is suitable for parties, meetings, conferences and lectures.
2 separate rooms can be joined or divided, depending on the requirements
seating at tables for approximately 60 people
audio system, wi-fi, large-screen tv
kitchen facilities
Kitchen under Main auditorium